We have a winner….Kathy Jo…who said….
"Love the projects! I really love the idea of having a tree up all year and changing the decorations."
Congratulations KathyJo…please send me your mailing address so that I can get your prize out to you. Thank you to everyone who participated and joined us on our blog hop and thank you for all your kind comments.
Welcome to the last jump of the Bashful Bunny Blog Hop. We are a group of ladies that are participating in the Bashful Bunny Hop Swap on the Cricut Message Board and many of us are beginning bloggers. All of us enjoy our crafting and revel in sharing with our fellow CMB members. You should have arrived here from Paper Crafter's Anonymous.
The beginning location for the Bashful Bunny Blog Hop is …My Little Corner. Some of the Bashful Bunnies will be offering some awesome BLOG CANDY! Be sure to see the very creative projects they each have on display and follow the instructions on each individual blog to enter their drawings.

~ Simply My Crafts ~—You are HERE!
~~~~~~~~~~~~~~~~~~~~~~~~~~~~~~~~~~~~~~
Since we are empty nesters now, we do not decorate for Easter as we did when Hais and JMorgan were li'l darlins. So in following our new tradition of decorating the tree that is still up in our family room, I added little bunnies for a festive touch. At Valentine's the tree was covered in kraft and dark red hearts and for St. Patrick's it was shamrocks with faux stitching around the outer edges. Everything was cut with my Cricut Expressions.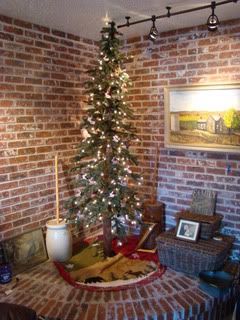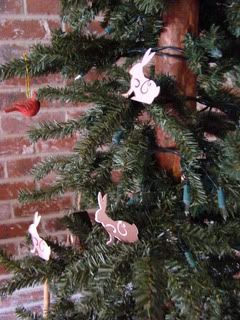 Hais was home for a short weekend visit, so I decided to make some sorority door decorations for her dorm room at the house. The following Cricut Cartridges were used to complete this project:
A Child's Year
Cherry Limeade
Designer's Calendar
Easter 2010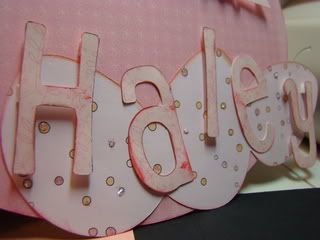 Of course, it only seemed fitting to make matching door decs for Hais' sorority sisters, as well.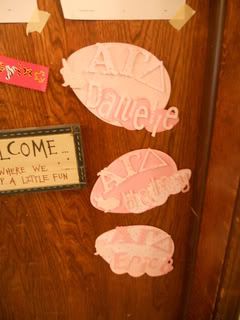 Now for the BLOG CANDY! WooHoo! Follow Simply My Crafts and leave a comment on this post for an opportunity to win some ??????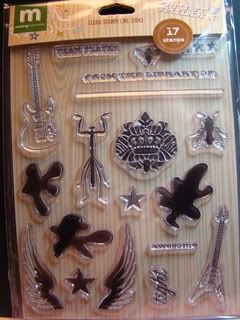 Making Memories Just Chillin' Set of (17) Clear Stamps

Thanks so much for stopping in for a visit!
Several of the ladies in the Blog Hop are offering drawings, so be sure to stop by all of the blogs for chances to win! And if you want to start all over again? Hop back over to My Little Corner.