Always feeling as though my projects were not good enough to share, I rarely allowed anyone else to see them. Posting photos on this blog is a huge step for me. Recently, I began participating swaps on the Cricut Message Boards and this is my first finished project that I shipped to a hostess.
I signed up for two spots on the February Stick Pin Swap (what was I thinking?) I am looking forward to seeing everyone else's creations.
Making the tags for displaying the pins proved a bit of a challenge to me. After adding paper to the front and back of a manilla hang tag, I ran them through my Cuttlebug in an embossing folder. The thickness of the tag took the texture well. The poly-satin flower was my very first attempt at making "melted" fabric flowers, however I used my embossing heat tool rather than a candle. Glimmer mist was added to the stamped image and the bird card was "tweeked" to appear more dimensional.
These stick pins could easily become a new addiction.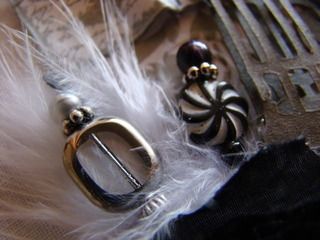 The French Manor Cartridge was used for the first set of stick pens.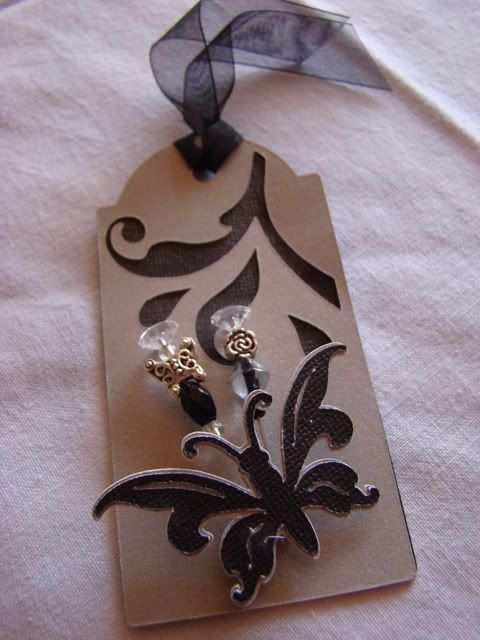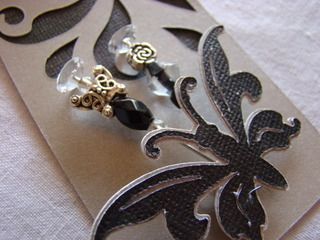 Ashlyn's Alphabet and the Cricut Lite Splish Splash cartridge were used to create the second tags.