It's here…it's finally here!
The Cricut Circle Welcome Box!
I just love the box…not sure what I am going to do with it yet…but you KNOW I am keeping it!  I could hardly wait to get home to rip it open, but just in case I wanted to "scrap" about it, I had to take some photos first. So now, you can see the "unveiling".
The first thing I saw when I opened the box was my official member certificate…with my official member number and everything! Then the Welcome Letter….yeah, yeah, but what is next? The new Cricut Circle exclusive French Manor cartridge and official Cricut Circle Bracelet.
Woot! Woot!
The box…..
The Exclusive French Manor Cartridge…..
The….
What? You want to see it outside of the bag?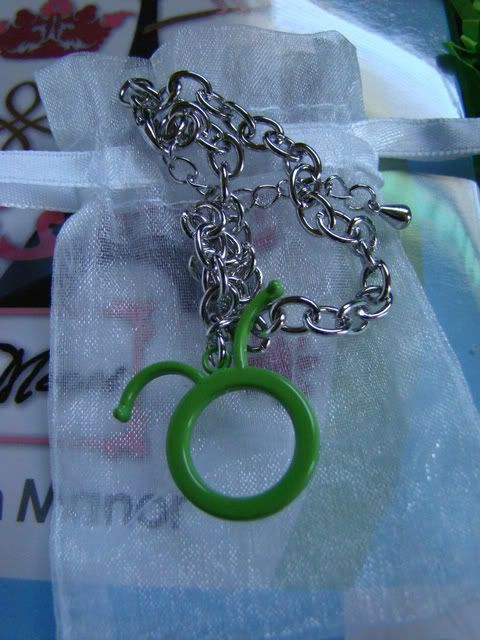 I love the bright green crinkle paper. Wouldn't it look pretty displayed inside a glass jar?