Okay, no apologies….I am behind in posting some of my crafts. Tonight I will try to catch up a bit with at least uploading some photos.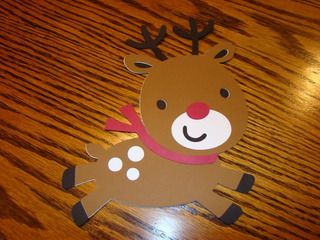 This Santa, sleigh and tiny reindeer Christmas Banner was intended as a gift for my sister-in-law, but she ended up displaying it at the hospital where she works. I wish that I could tell you that I came up with the design…but I didn't, so I can't and I won't. Unforatunately, so much time has lapsed that I do not remember the blog where I originally found this. If you know the blog, please leave me a comment so that I can respectfully give credit for the original thought.
If I remember correctly, the cartridges used were Create a Critter for the reindeer and Joys of the Season for Santa and his sleigh. This was my first time to utilize the new layers application on my Gypsy.
This was so much fun…and I hope to make more as gifts for next year.