Sometimes we all have to make do with what we have. I had hoped by now that Provocraft would have introduced a new "College" cartridge that would include all things college related….Sports, Student Government, Diplomas, Sorority, Fraternity, Dorm stuff….not to mention a GREEK ALPHABET. I can keep hoping that one will appear soon, but until then I do the best I can with my Gypsy and Cricut.
Since starting this blog, I have posted at least one item that is sorority related and I received requests on how I made my letters.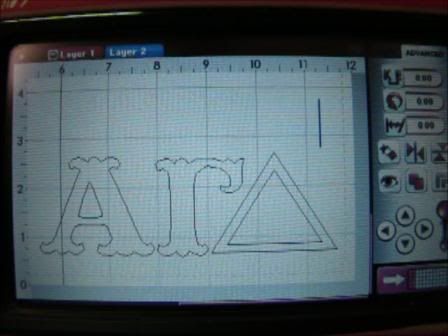 I only needed an Alpha, Gamma and a Delta for my youngest daughter, so I have not tried to design any of the other letters of the Greek Alphabet. Thinking it might be easier to explain by the spoken word, rather write out some directions, I decided to make a video tutorial on these three little letters.
Please let me know what you think…..
Cricut Cartridges: Storybook, George and Basic Shapes